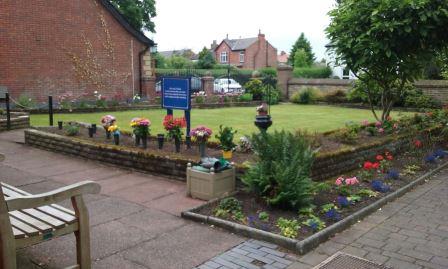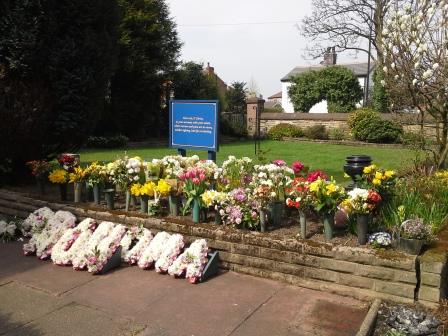 https://www.churchofengland.org/life-events/funerals
When some one you love dies, St Mary's Davyhulme will help you through difficult times ahead. If you would like to have a funeral or remembrance service arranged, please see our contact page
We have a Garden of Reflection where a service for internment of ashes can be held. We have 2 benches overlooking the gardens.
Flowers in memory can be placed in one of the vases provided, laid on the soil or if you bring a plant or herbs we will plant it in the garden after a few weeks. Flowers, plants and herbs will be cared for weekly by our gardening team. There is a water tap near by.
Our small gardening team carefully and sensitively maintain this area throughout the year .