Children's church now starts in the hall at 10 a.m. We have a worship activity session and the older children help with readings and prayers while all share in actions, crafts and bible based puzzles. all aimed at their own ages.
We then go into church for the Lord's prayer and the Eucharist, the final hymn and the blessing.
THere are also services where the families help with intercessions and readings in church too. .
Our childrens worship yesterday based on Matthew 18:21-35 Meaning of forgiveness
Following our play dough session making 7 coins or objects and sharing resources, the youngest decorated their prayer plates and one of our older junior school boys worked on the word forgive.
F Friends falling out Let it go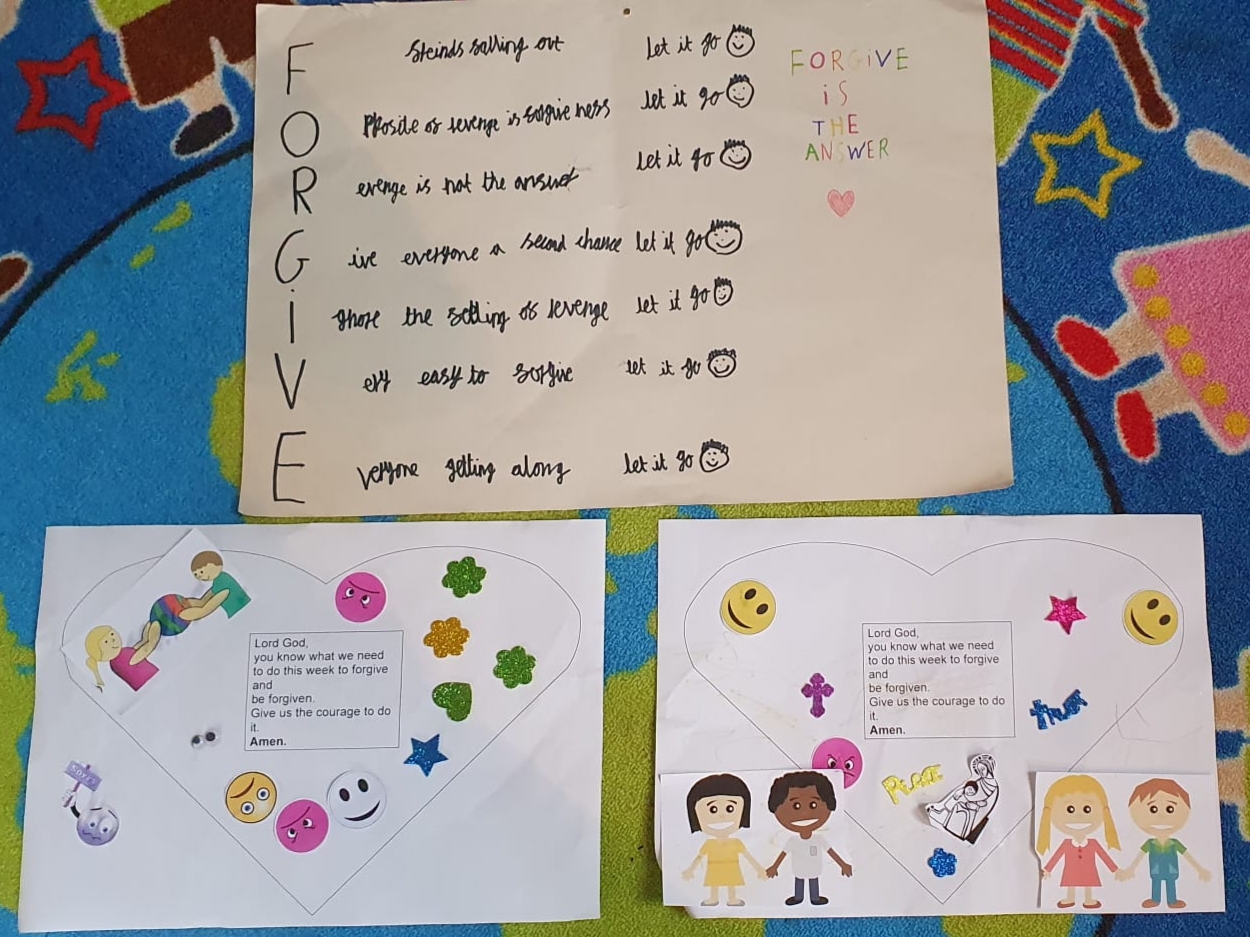 O Opposite of revenge is forgiveness Let it go
R Revenge is not the answer Let it go
G Give everyone a chance Go for it
I Ignore the feeling of revenge Let it go
V Very easy to forgive Go for it
E Everyone getting along Go for it
We use the following resource
@ROOTS for Churches Ltd. 2002-2023
www.rootsontheweb.com