William Royle
WILLIAM ROYLE
1880 – 21st March 1918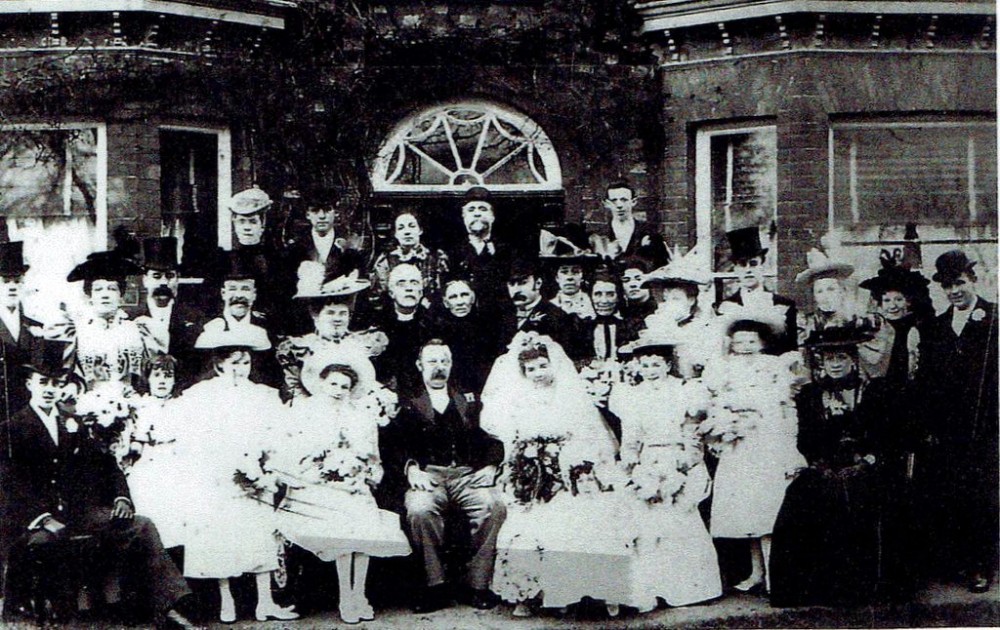 The wedding of William Royle's sister
(The Royle family are on the right of the picture. William who is about 16 is among them)
William was born in 1880 in Davyhulme, he was baptised at St Michael's Church, Flixton on 7th March 1880.
William's parents were William born in Barton Moss in 1848, who was a gardener and Sarah Gratrix born in 1848 in Flixton Village. William died on 5th August 1877 and Sarah on 20th March 1918. The family lived in Bent Lanes but moved to Shaw's Cottage, 106 Davyhulme Road following William's death. They are both buried in St Catherine's Churchyard, Barton.
William had 6 siblings:
James 1870 –1945
Emily 1873 -1907
Edith 1875-
Edward 1878 - 1936
John 1882 - 1930
Thomas 1884 -1955
In 1901 William was living with his Uncle John Gratrix on Flixton Road.
In 1911 he was living with his family at 4 Ringmore, Brook Road, he worked as a general labourer at Davyhulme sewage works.
William enlisted in Manchester, he was in the 16th Battalion of the Manchester Regiment service number 7256.
He Died of Wounds on 21st March 1918, he was awarded the Victory, British and 15 Star.
William is buried at Ham British Cemetery, Muille – Villette.
He is remembered by The Commonwealth War Graves Commission.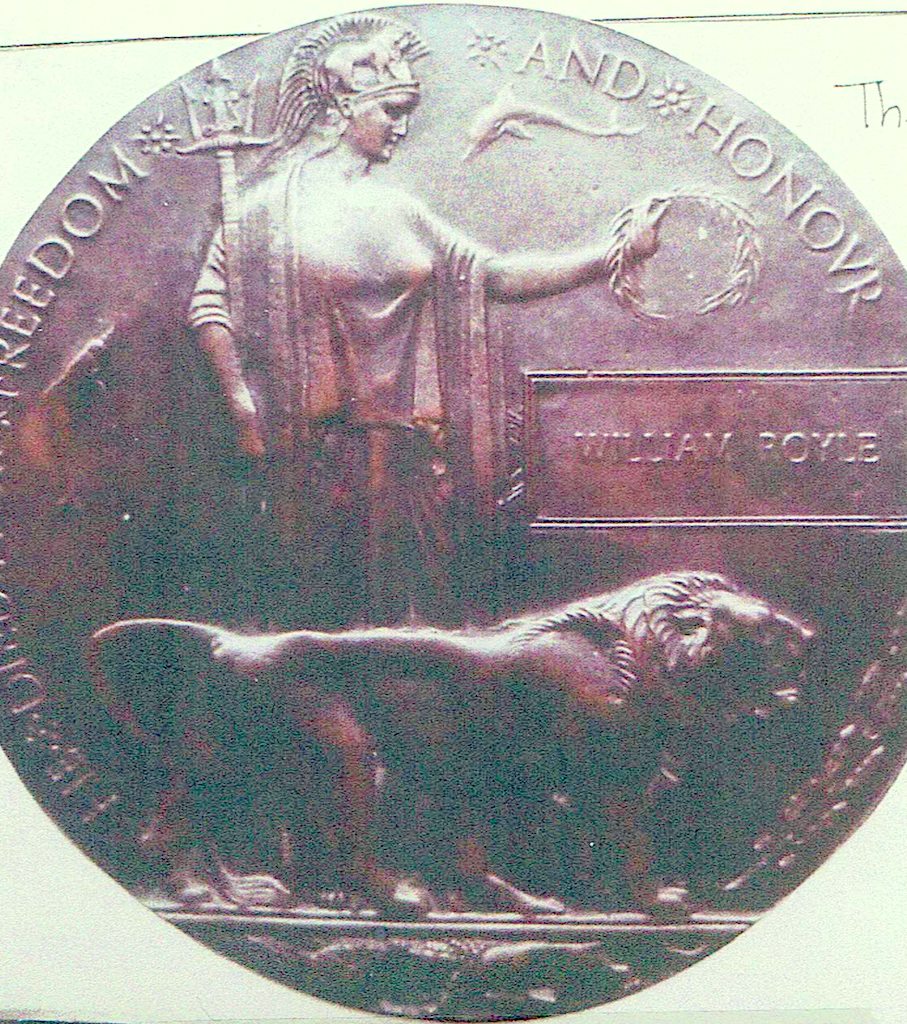 WWI Death Plaque (Dead Man's Penny) issued to the next of kin of William Royle
These Plaques were issued to the next of kin of servicemern/women who had fallen in the Great War 1914-18
The selected design was a 12 cm disc cast in bronze gunmetal