Lent and retreat 2018
Our Lenten meetings are in Church at 7.30 p.m. on Tuesday evenings during Lent.
During Lent we are asked to think more deeply about our personal Lenten discipline, perhaps make some small sacrifices and help those who are less well off. This year you may wish to consider Cornerstone Drop-in Centre and Stretford Food Bank by supporting a 'Buy One Each Weel Appeal'. Each week buy an extra item of non-perishable groceries for the collection boxes in church. By doing this, as well as spending time reflecting in Lent, we are helping others.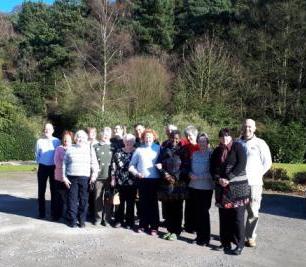 FoxHill retreat with
Archdeacon Karen Lund
February 2018